Trove Decoration Paper Co., Ltd. is a professional company, which produces and sells decorative paper, melamine paper, balance paper and overlay paper. Our products are widely used in laminated flooring, furniture, fireproof board, molded doors and other fields.
Founded in 2010, our company is located in Nanxun District, Huzhou city, Zhejiang Province, about one hour from Shanghai Pudong airport by car. The factory covers an area of more than 20000 square meters, has more than 10000 square meters of modern standard plant and more than 200 square meters of office building, with more than 100 professionals, sales, workers.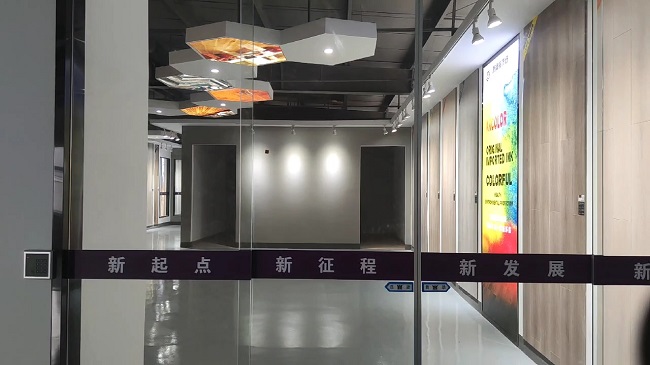 Our sample room


Our company has a number of high-speed printing production lines, as well as the use of advanced technology impregnation line, can meet the needs of customers with different sizes of customized. Our company has an annual output of more than 1200 tons of printing decorative paper and more than 3 million pieces of dipping spray paper. Every year, our company develops new products and cultivates technical talents. At present, our company has more than 300 sets of roller designs and colors, nearly 10000 kinds of colors.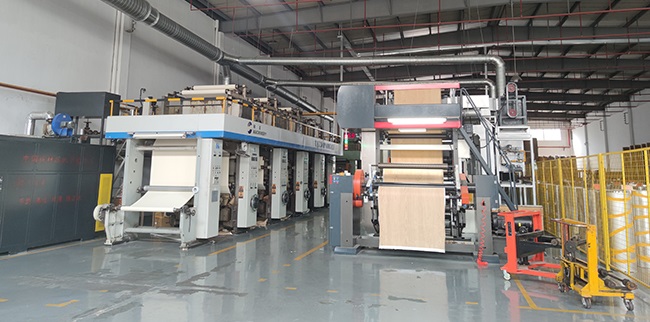 One corner of workshop


Our company will always adhere to the principle of good faith cooperation, stable development as the goal, meet the requirements of customers, develop together with customers and create the future together!